CHURCH OF BETTY 30th ANNIVERSARY CONCERT
Friday, April 20, 7 pm at Drom, 85 Avenue A, NYC
Tickets only $15 in advance, $20 at door CLICK HERE FOR TIX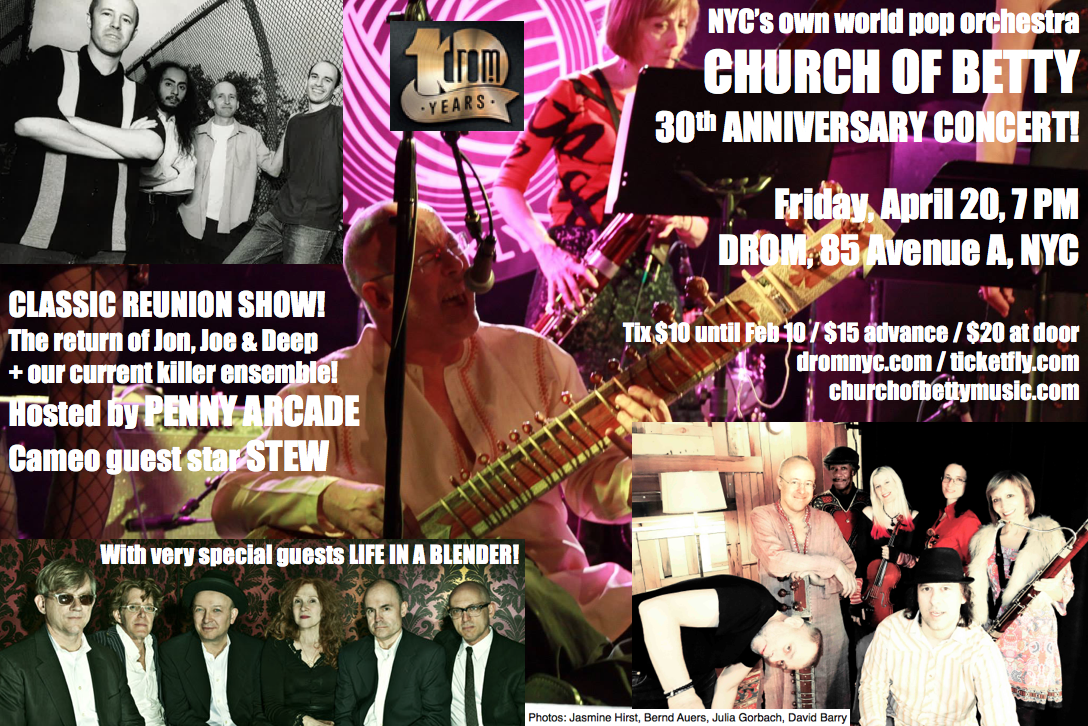 A fixture in the Downtown art scene since 1988, Chris Rael's groundbreaking world pop orchestra CHURCH OF BETTY celebrates 30 years with a blowout concert for the ages at Drom. The show will mingle the group's classic late-'90s/early-'00s lineup with our current ensemble of New York's finest: Rael (voice, sitar), Deep Singh (tabla), Jon Feinberg (drums), Joe Quigley (bass), Marlon Cherry (guitar, bass), Rima Fand (violin), Pinky Weitzman (viola), Leah Coloff (cello), Claire de Brunner (bassoon), Katie Scheele (English horn), Chris Cochrane (guitar), Brian Geltner (drums) & Vlada Tomova (voice) will grace the stage in various combinations. Performance legend PENNY ARCADE will host the evening, which will feature a cameo guest appearance by STEW, the Tony-winning star of Broadway's Passing Strange.

Beloved NYC rockers LIFE IN A BLENDER, long-time friends of COB, will kick off the evening in style at 7:00. Join us for a dynamic, ecstatic, unforgettable night of India-flavored orchestral rock n roll, rich pop melodies, hard world grooves & a chorus of soaring voices. COB classics & brand new songs-about-now will be delivered with equal abandon. Find out why COB has been called "irresistible" by the New York Times, "brilliant" by Billboard & "musical and cultural fusion of the first order" by the Boston Herald. All we need to complete this unforgettable night is YOU! Please join us!
CHURCH OF BETTY Swirled World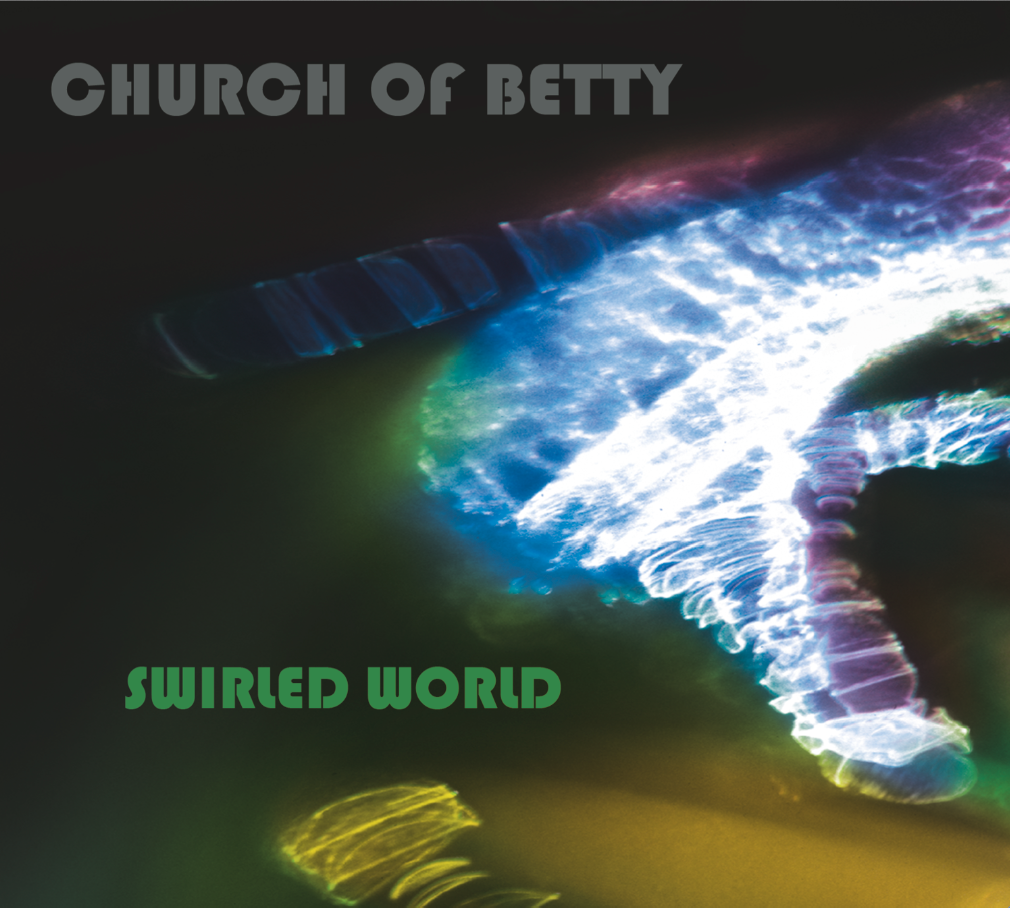 Art: Pablo Tauler
"Swirled World manages to fuse infectious high-pop aesthetics with psycho-spiritual inquiry... Like all great art, this latest from Chris Rael both teaches and delights." - Barry Smolin, host of Head Room, KPFK Radio, Los Angeles
PREVIEW & BUY SWIRLED WORLD HERE
Swirled World Videos!
CLICK HERE to see Paella, Steve Zehentner's joyous celebration of diversity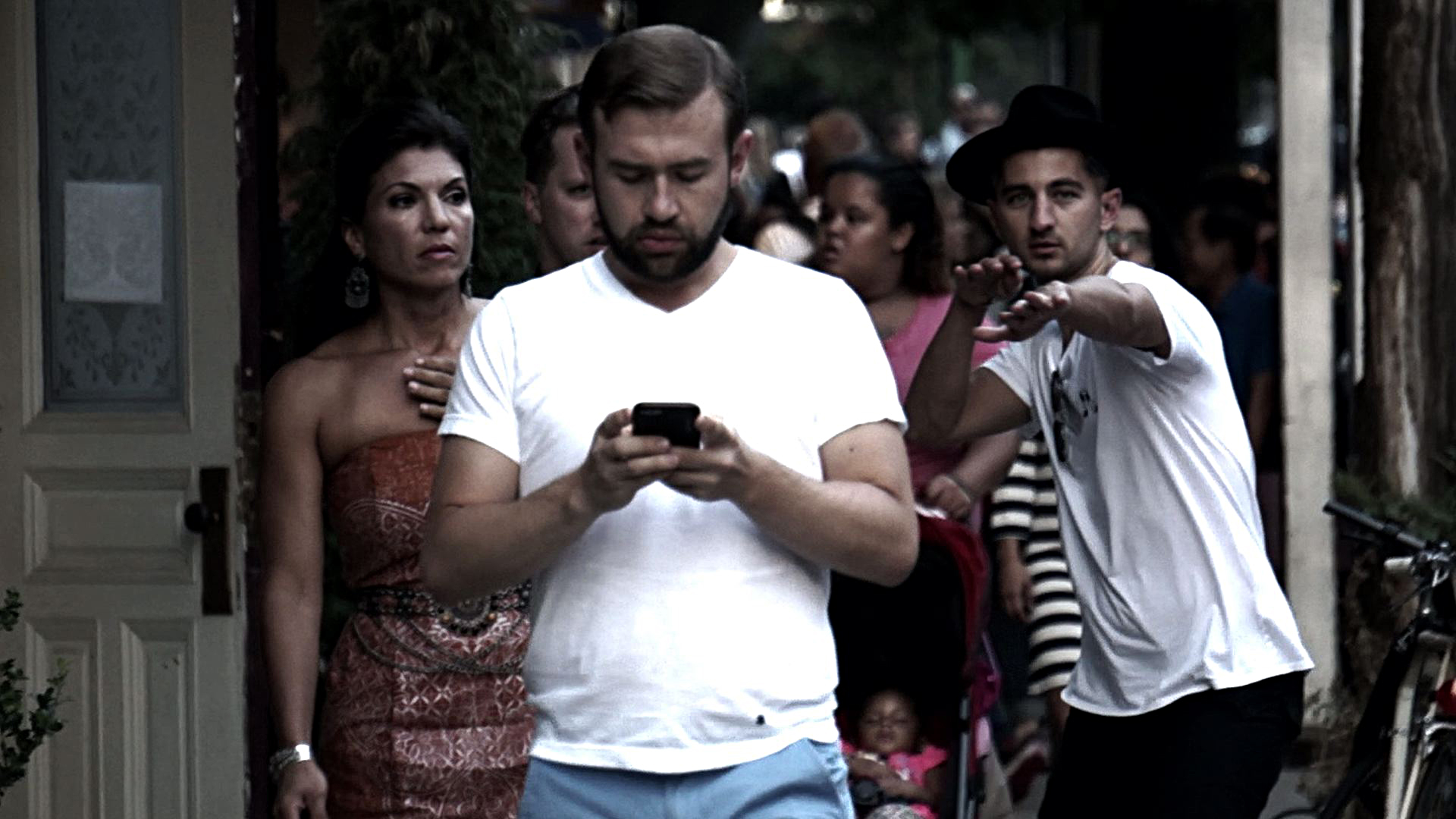 Video still: Steve Zehentner
CLICK HERE to see Jasmine Hirst's hauntingly beautiful video Endure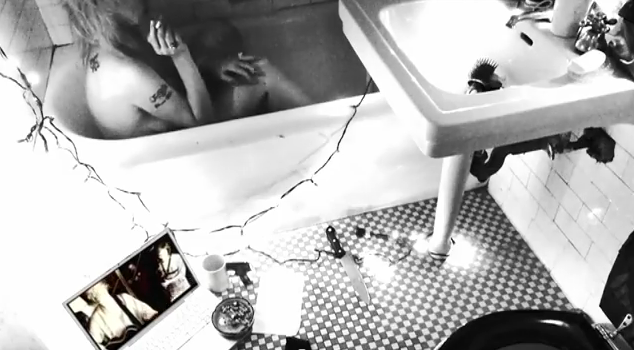 Video still: Jasmine Hirst
CLICK HERE to see Joan Grossman's wet n soulful take on I Remember You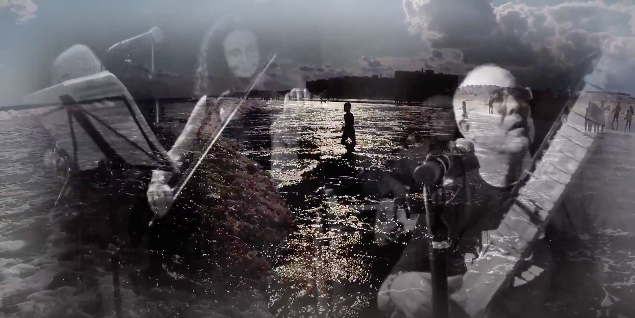 Video still: Joan Grossman
CLICK HERE for Eric Wallach's visually poetic dreamscape Wake Up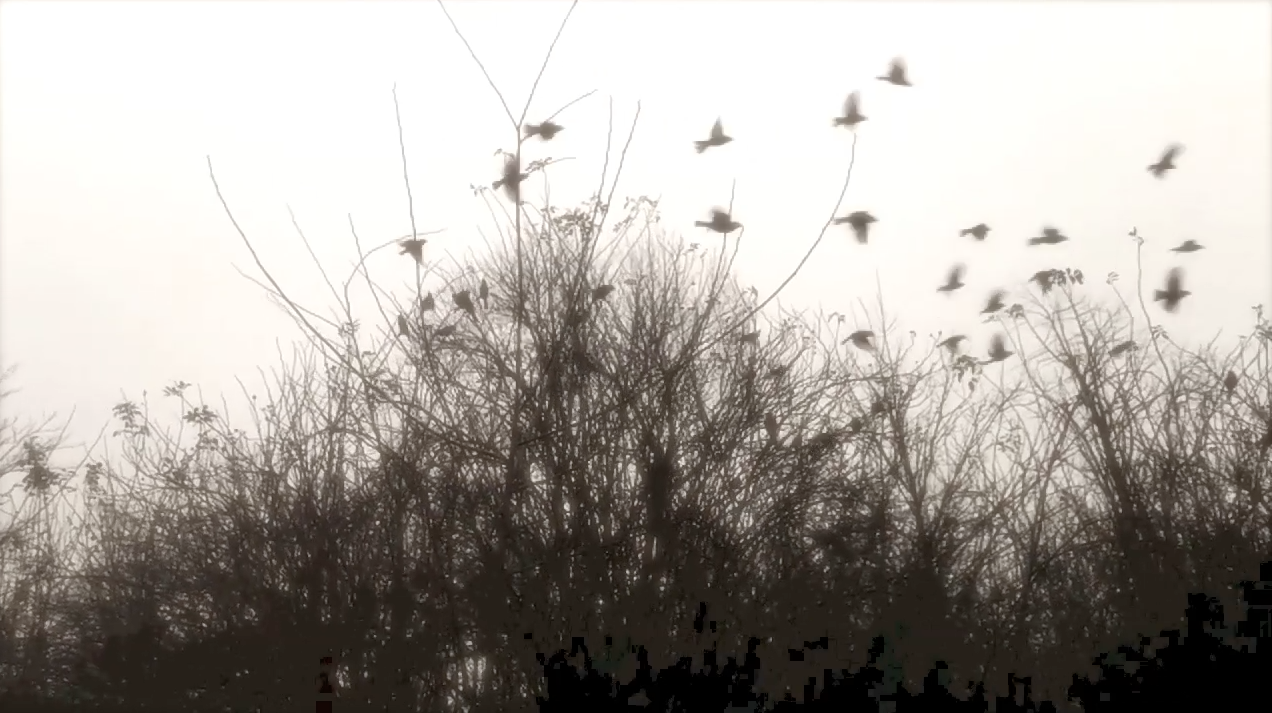 Video still: Eric Wallach
CLICK HERE to see Brooklyn Soul, Chris's celebration of the borough of Brooklyn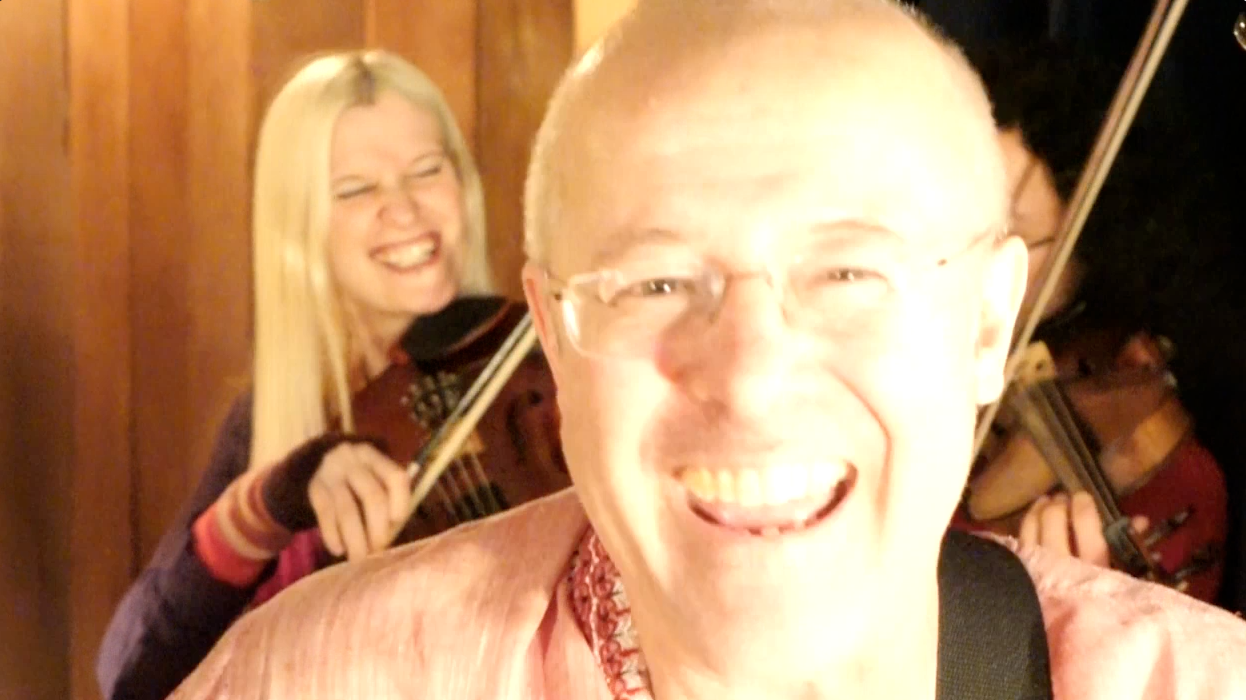 Video still: Jasmine Hirst
Banner photo (top of page): Carlos Hernandez