CHURCH OF BETTY Swirled World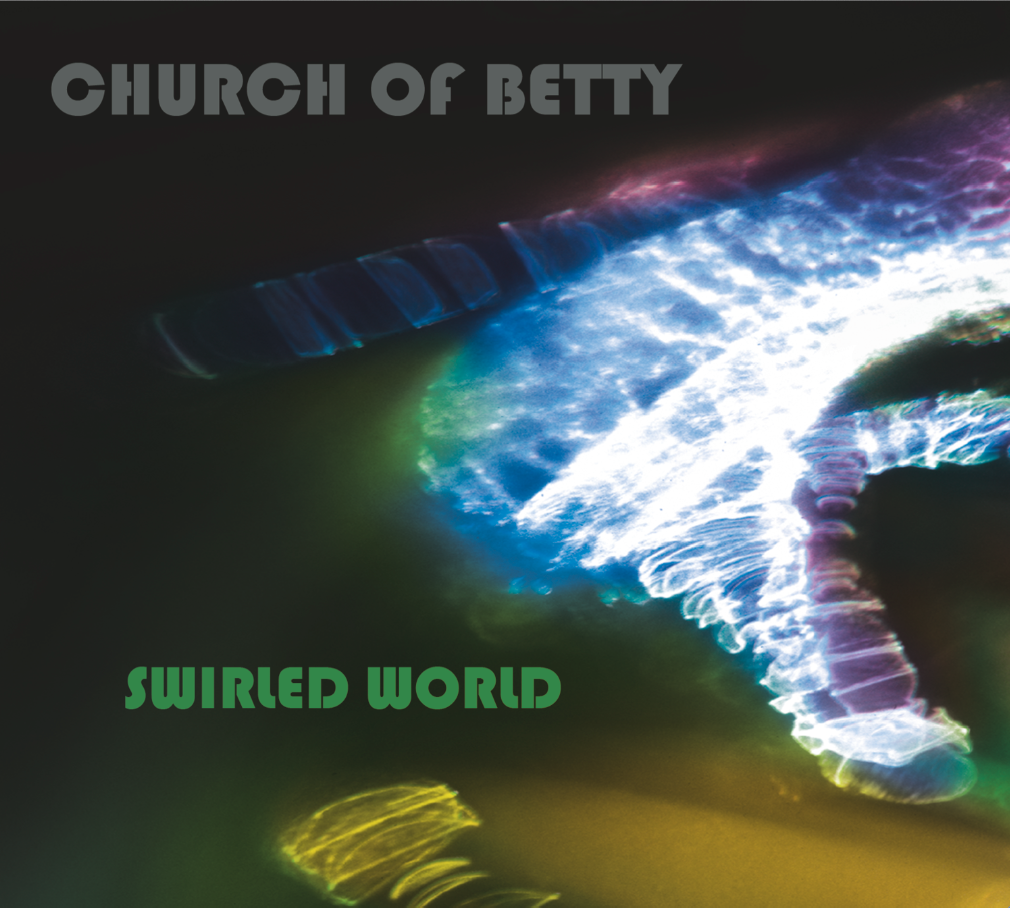 Art: Pablo Tauler
"Swirled World manages to fuse infectious high-pop aesthetics with psycho-spiritual inquiry... Like all great art, this latest from Chris Rael both teaches and delights." - Barry Smolin, host of Head Room, KPFK Radio, Los Angeles
"Big smarts with large-hearted emotion, canny wit, and distinctive sounds." - Village Voice
"Wondrously beautiful sound fanning out in all directions." - Heaven
"A joyous celebration of diversity... powerful, heartfelt lyrics... a recipe of auditory delights." - No Depression

"Shimmering melodies... laser-sharp in execution and performance... riveting." - Leading Us Absurd
"Appealingly tuneful and playfully experimental." - George Graham, host of Mixed Bag, WVIA Radio, Pennsylvania
"The band gallops to the finish line like the run of the bulls,,, clever mix of sounds and countries." - Jazz Weekly
"Church of Betty makes the eclectic accessible." - Examiner
"Yet another stellar addition to the catalog... No wonder this band is a favorite among critics." - Babysue
"A surefire guarantee for captivating listening." - Here Comes the Flood
"If psychedelic rock is your taste, you will find a veritable banquet in Church of Betty." - Doobeedoobeedoo
"Brilliant!" - Lord Litter, Radio on Berlin
"25 years in and Church of Betty can still thrill." - Culture Catch
PREVIEW & BUY SWIRLED WORLD HERE
Swirled World Videos!
CLICK HERE to see Paella, Steve Zehentner's joyous celebration of diversity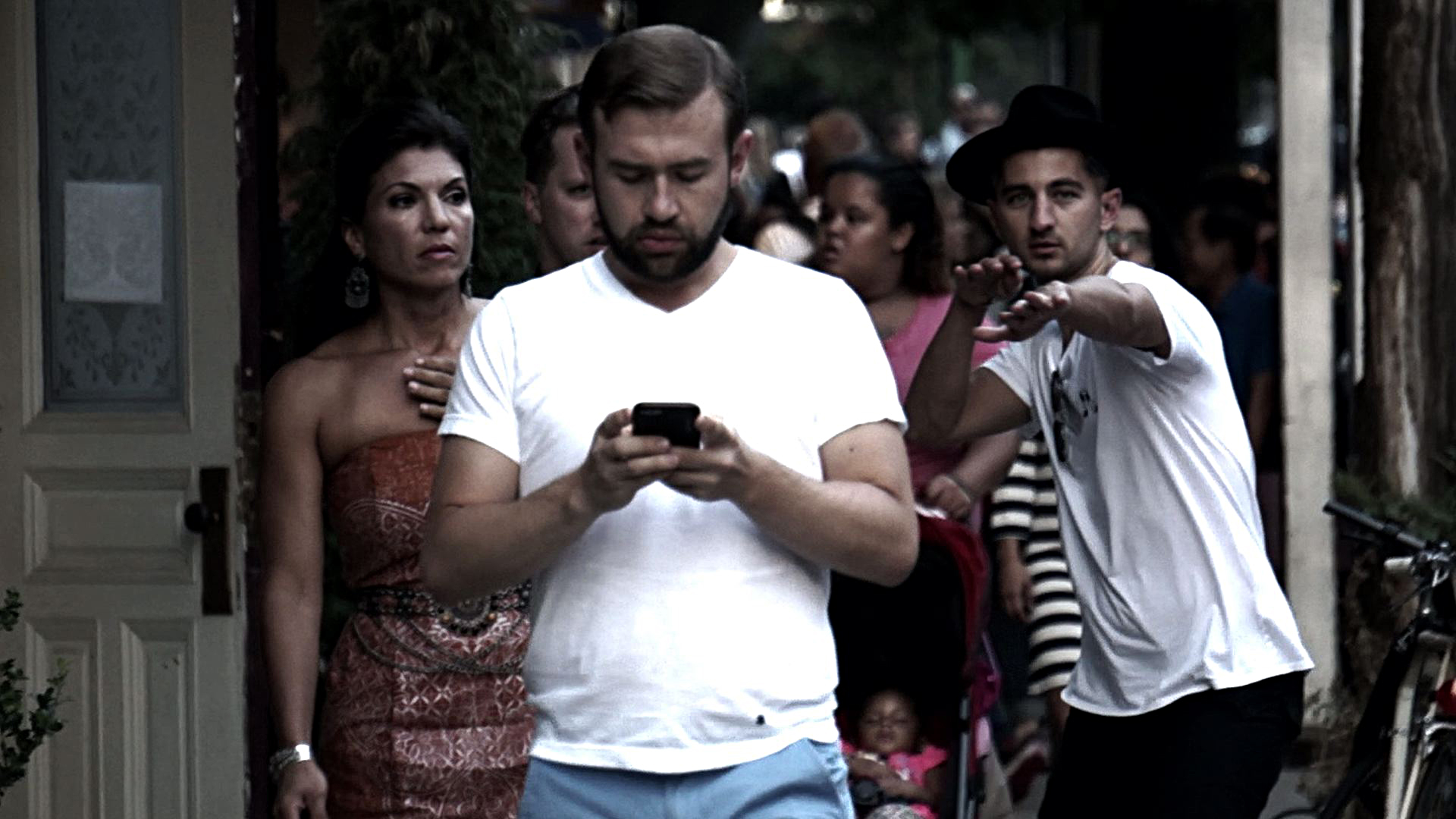 Video still: Steve Zehentner
CLICK HERE to see Jasmine Hirst's hauntingly beautiful video Endure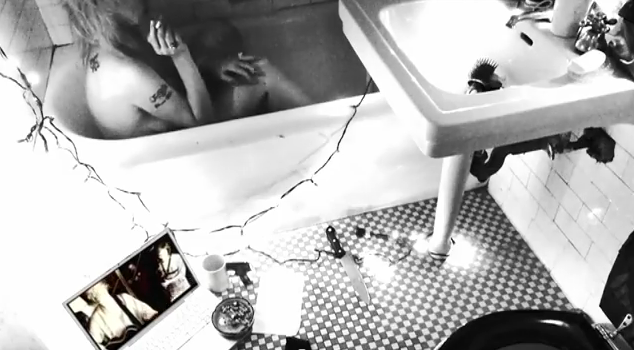 Video still: Jasmine Hirst
CLICK HERE to see Joan Grossman's wet n soulful take on I Remember You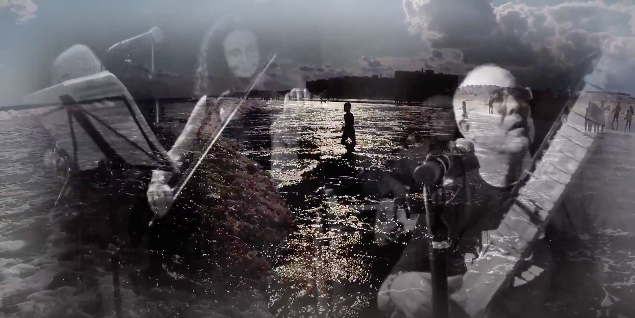 Video still: Joan Grossman
CLICK HERE for Eric Wallach's visually poetic dreamscape Wake Up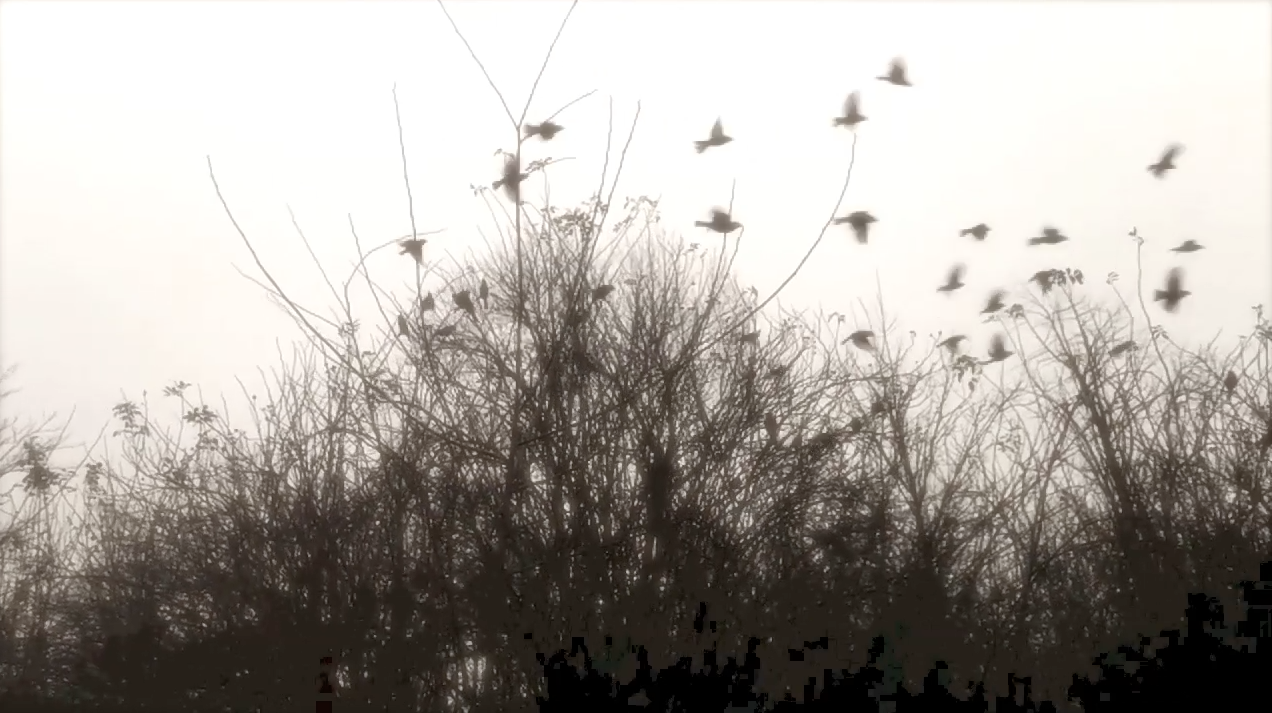 Video still: Eric Wallach
CLICK HERE to see Brooklyn Soul, Chris's celebration of the borough of Brooklyn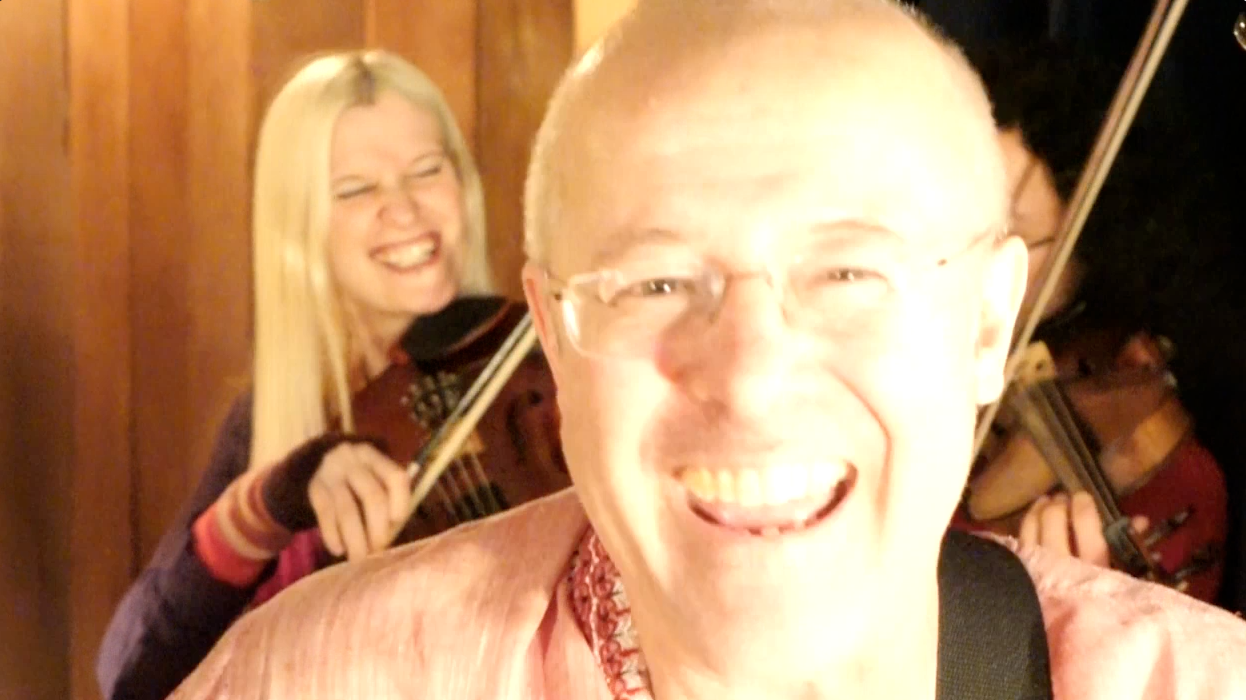 Video still: Jasmine Hirst
World Video Premiere!
Musician Chris has fallen in love with the medium of video. A longtime champion of other bands' work, his promotional efforts for fellow New York artists now include collaborating to make video. Case in point: contemporary American folk duo DUBL HANDI, featuring Hilary Hawke and Brian Geltner. Their album Morning in a New Machine provided the soundtrack for an episode of Chris's life: selling the rustic Catskill mountain cabin he had owned with Penny Arcade for 10 years. He spent a lot of time up there with son Sasha, local friends and family preparing to let it go. It was an expansive yet bittersweet experience, perfectly captured in the feel of Dubl Handi's haunting Red Rocking Chair. He invited the band to make the video and here is the result: CLICK HERE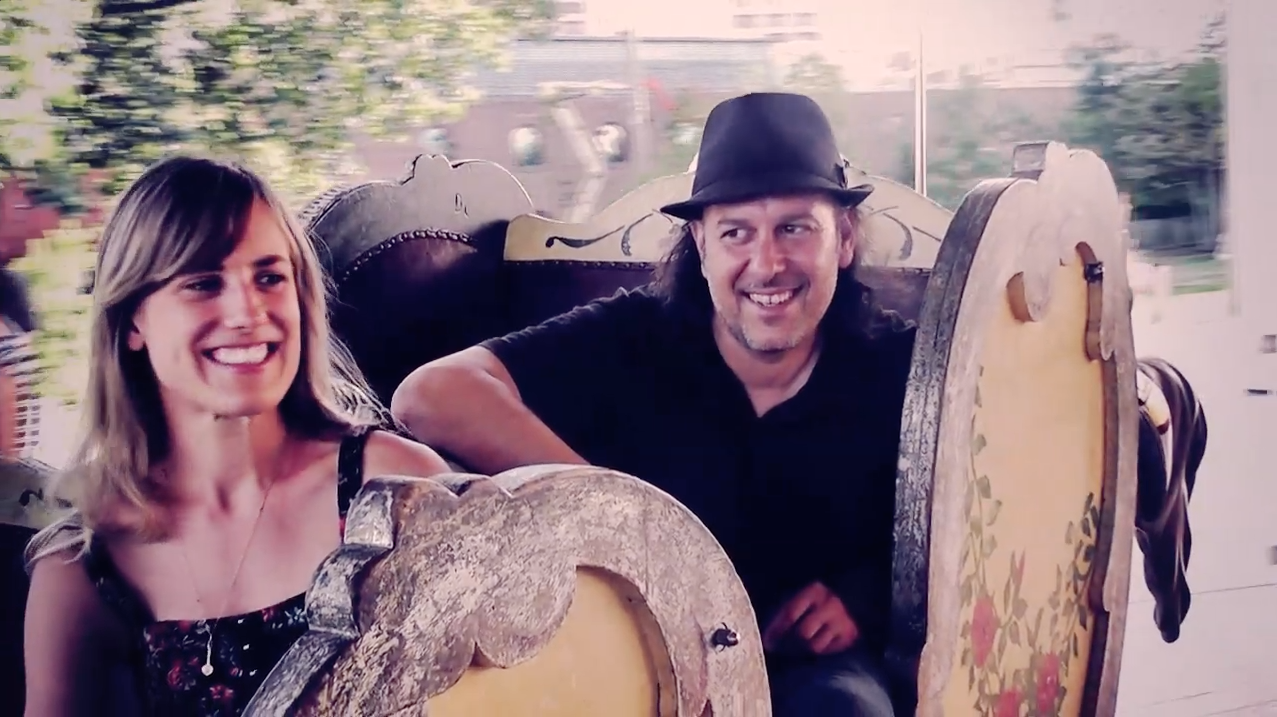 Video still: Chris Rael
2016 Acker Awards
Chris is honored to have been nominated for a 2016 Acker Award, recognizing outstanding contributions to the avant grade arts community in defiance of convention. The award is named after novelist/performance artist Kathy Acker. The awards ceremony will be on March 17, 2016.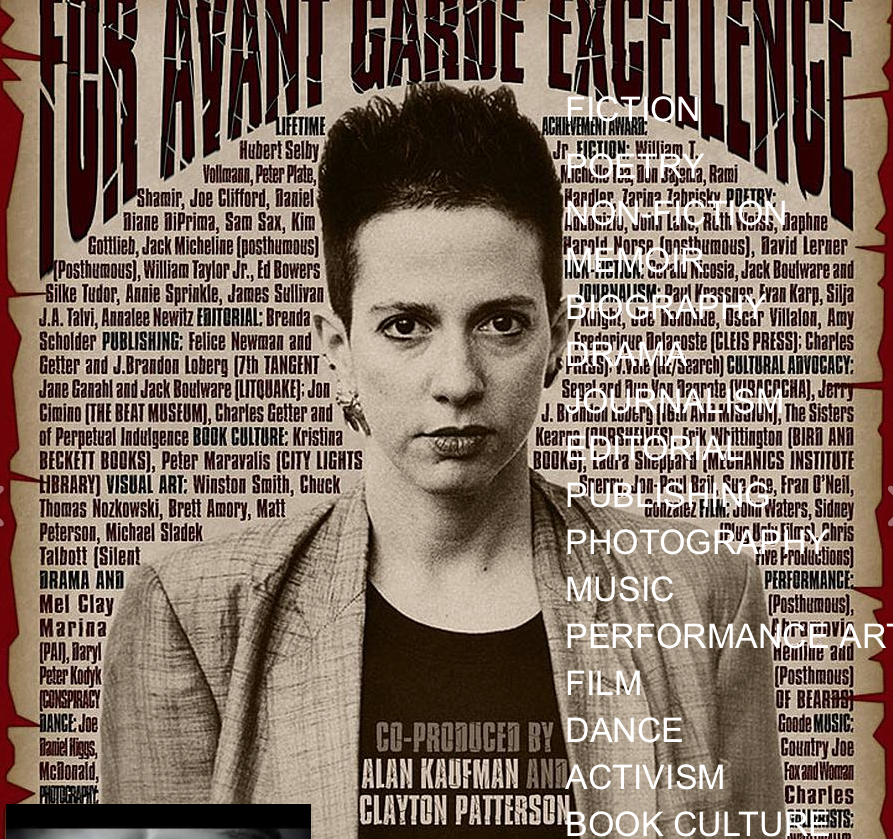 Art: Clayton Patterson
Chris Rael 365

In 2015 Chris executed one of the most eclectic and comprehensive song posting projects ever: 1 free Chris song a day posted on Facebook & Twitter for the entire year of 2015. Decades of albums, live concerts, radio appearances & unheard gems from the vaults of bands from Church of Betty to The Hand to collaborations with artists from the famous to the compellingly obscure were delivered daily in a cornucopia of styles, from cutting-edge rock to world pop orchestra to award-winning theatre & film music to Indian classical & folk legends, progressive dance tracks, spoken word, sound collage, Beat poets & mad experimentation. Oasis, David Byrne, Annabella Lwin, Curt Smith, Penny Arcade, Jayne County, Najma, Stew, Shara Worden, White Magic, Elliott Sharp, Samir Chatterjee, Steve Gorn, Ira Cohen & dozens of others were featured throughout the year. The entire project lives on Youtube: CLICK HERE. It is also available on a limited collector's edition thumb drive. SEE IT HERE and ORDER IT HERE.
Church of Betty
Chris Cochrane, Chris Rael, Marlon Cherry, Pinky Weitzman, Brian Geltner, Rima Fand, Claire de Brunner
Photo: Jasmine Hirst
Banner photo (top of page): Carlos Hernandez